About iLu Parenting
I'm Jess Ryan, certified parenting mentor, and I created iLu Parenting because this overwhelming, stressful world is eating us alive and our parenting is suffering. And it's all happening right when our kids need us more than ever.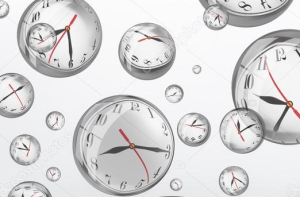 Yup, parenting is the hardest job there is.
But… it can also be the simplest.
This is hard for us to believe, because our loud world is overcomplicating our lives. It's fooling us into believing we don't know how to parent, that we need a new guru or gadget or complex system, that we're doing everything wrong and always falling short, and that we're the ONLY ONES.
I'm here to tell you – That's. Not. True.
I'm here to tell you that with 3 simple questions, and only those 3 questions, you can parent calmly and with confidence. You can feel GOOD about your parenting.
iLu (pronounced "I – L – U") is text shorthand for "I Love You".
It's also an acronym for Intention, Leadership, and Unconditional Love, the basis of the 3 simple questions.
These 3 questions, along with their associated practical and powerful parenting tools, sit on top of the foundation of a simple household ('cause it's pretty hard to parent in chaos).
THIS is iLu Parenting – all you need to enjoy a calm, simple household and the positive relationship you've always wanted with your kids.
I want to share these 3 simple questions with you so you can close off the endless noise, judgment, and advice, and know exactly how to handle ANY parenting challenge with calm confidence. Get them now!
To get the 3 questions, just click the button below! (it's free)

GIVE ME THE 3 QUESTIONS!
My Story
For a long time, I struggled HARD with my parenting. It started with a severe case of post-partum depression following the birth of my first daughter. It was supposed to be the greatest time in my life, yet I was deeply depressed, confused, and terrified. Instead of being the most amazing, it was the darkest. I was intensely ashamed and felt like I couldn't tell anyone, so I suffered alone.
This continued into my daughters' toddler years when my depression and anxiety were at their worst. I felt overwhelmed, angry, and guilty. I said and did things I regret. I hated myself for being a horrible mom. I so desperately wanted to figure out how to change, but I was working 50+ hours a week, renovating a house, and trying to be a wife and mother. I just didn't have the time or the energy. I was irritated and frustrated most of the time. I felt toxic to myself and my family.
One day my sister came to me and said "I'm scared for you. I don't know who you are anymore."
It hit me that I needed to wake up and make some massive changes. I got help, and slowly pulled myself out of the hole.
It took a long time, but as I felt better, I was still craving a simpler life. I knew I could be a better mom. I believed there had to be an easier way.
Over the course of a few years, with intense healing, research, and training, I completely turned things around. And it was just in time, because my daughters were about to enter their "tweens", a stage when sweet girls become experts at pushing buttons!

I had two powerful epiphanies:
1. It was critical for me to simplify my chaotic household
2. Every parenting decision and challenge could be handled by asking myself just 3 simple questions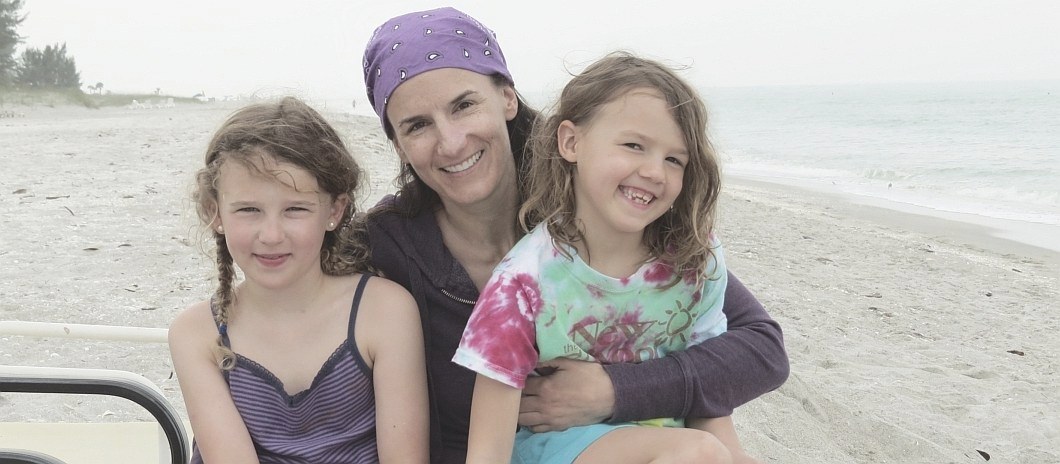 This seemed way too simplistic, so as I developed these questions and parenting tools, I tested it fully for over a year.
iLu Parenting was born!
It literally saved my relationship with my daughters.
With iLu, I can now have conversations with them without losing it. They try to push my buttons less often, and when they do try it's easier for me to stay grounded. Instead of feeling frustrated, worried and overwhelmed, I feel confident in my parenting decisions. I enjoy a simple, calm household and have more mental and emotional space for myself.
I finally feel like a good mom. Of course it's not perfect all the time. We still have our moments just like all families. But everything is easier. With iLu, life can be like this for you. I will show you how!
I want YOU to feel the simplicity and ease that iLu Parenting brought me, and I'd like to start by sharing the 3 simple questions. Get them now!
To get the 3 questions, just click the button below! (it's free)

GIVE ME THE 3 QUESTIONS!
About Jess Ryan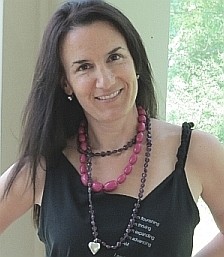 Jess Ryan, founder of iLu ParentingTM, is a parenting mentor trained and certified through Harvard educated, Oprah magazine columnist Dr. Martha Beck.
Jess mentors overwhelmed moms & dads who want to feel good about their parenting but are struggling with chaotic households and feeling frustrated with their kids. She helps them simplify their household routines, understand their kids' behavior, and learn exactly how to handle any parenting challenge calmly and confidently.
Jess found her true calling after almost 2 decades working in air traffic systems. Her work in this "prior life", supports her love of and talent for organization and household systems.
* Certifications:
– Life Coach, Martha Beck Institute
– Grief Coach, The Creative Grief Coaching Studio
– Doula, Doula Trainings International
– Tween & Teen Yoga Instructor, ChildLight Yoga
– Usui Reiki Level 1 Practitioner
* Masters Electrical Engineering, Syracuse University
You can contact Jess here.