iLu Parenting Circles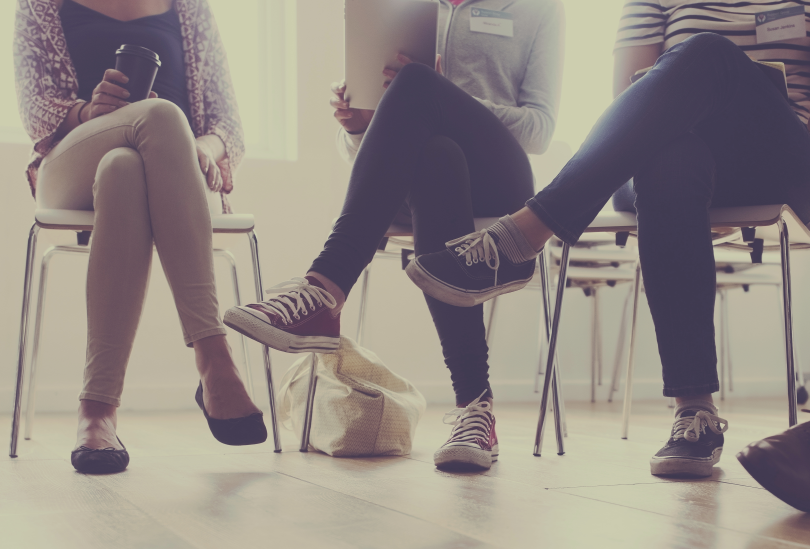 What is iLu Circle?
I'm passionate about helping parents simplify their households and their parenting. This includes providing a safe non-judgmental space for parents to come together, share their experiences, and support each other. iLu Circle is that space!
What will you get from iLu Circle?
When you attend iLu Circle, you'll:
feel connected as you get to know other parents going through similar challenges and struggles
gain critical knowledge and practical tools that will equip you to raise a strong, confident child
feel less overwhelmed and more grounded
get the exact support you need to finally be the mom you want to be
Who is iLu Circle for?
iLu Circle is for any parent with a desire to raise a strong, confident child (of any age or gender).
Our only rule is we maintain a safe space. This simply means that we respect one another, withhold judgement, and maintain confidentiality. Humor is not only allowed, but encouraged! This parenting journey is a hard one – let's all ride this crazy train together!
What is iLu Circle like?
Circles last one hour and always start and end punctually, making it easy for you to carve out time for one of the most important things in your life – your parenting.
The structure of each ILU Circle is the same allowing you to hop in/out if you arrive late or need to leave early. However, each circle is different because we all contribute our own unique knowledge and experience.
ILU Circle Format (all circles are facilitated by Jess Ryan):
– Circle opening
– Overview of main meeting topic and topics put forward by the group
– Journaling
– Sharing (optional) with no cross-talk (this means no interrupting, giving unwanted advice, or making comments while another mom is speaking)
– Opportunity to be coached on specific challenges
– Circle Closing
Current Local iLu Circles
Mondays noon-1 at Fayetteville Library, 300 Orchard St, Fayetteville, NY 13066
Free of charge.
– Every Monday in March
– Every Monday in April except 4/3 and 4/24
– Every Monday in May except 5/22 and 5/29
Wednesday evenings 6-7pm at Method 360 Fitness Studio, 314 E. 1st Street, East Syracuse, NY 13057
Free of charge.
– Every Wednesday in March
– Every Wednesday in April except 4/19
– Every Wednesday in May except 5/22 and 5/29
Current Virtual iLu Circles
Enrollment is currently closed for virtual iLu Circles, but if you'd like to be the first to know when enrollment opens back up, enter your name and email below and click submit!
Questions? You can contact Jess here.