iLu Parenting Circles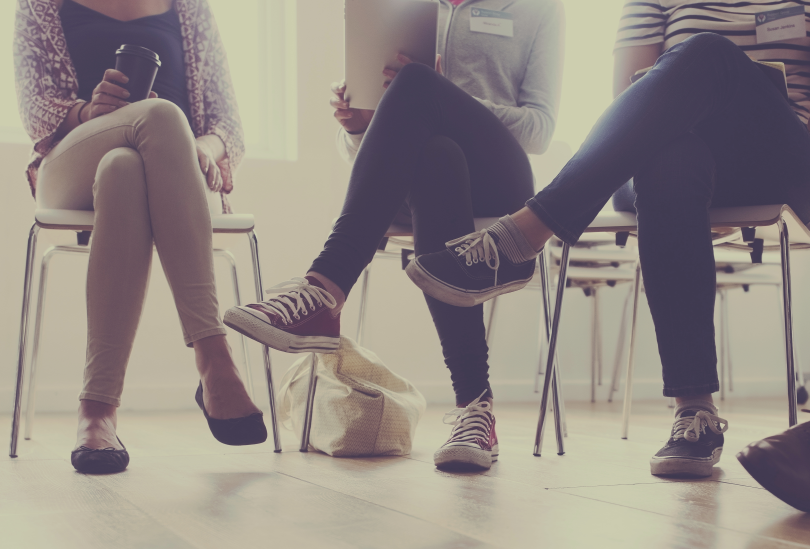 Have you ever been frustrated with parenting?
Doubted your decisions? Worried you're not doing the right things?
Has parenting ever made you feel like your head's about to explode?
I've certainly felt all those things and more. For many years, I struggled hard, and I struggled alone, feeling like I must be the only one who was such a "bad" mom.
One thing I wish I had was other moms to talk to. I now know that we need to come together and be there for each other through humor, sharing, laughter, tears, and unwavering support.
What is iLu Circle?
iLu Circle is a weekly group that gives you the chance to take an hour break from your busy life and focus on feeling better about your parenting.
At iLu Circle, you'll hear what other parents are going through, share your own experiences in a safe, non-judgmental space, and learn the tools of iLu Parenting.
This will make a massive difference in your parenting and by extension the rest of your life!
iLu Circle is for any parent with children of any age and gender.
What will you get from iLu Circle?
When you attend iLu Circle, you'll:
enjoy light-hearted conversation and true connection with parents going through similar challenges and struggles
gain critical knowledge and practical tools that will show you exactly how to parent with calm confidence
feel less overwhelmed and more grounded
get the exact support you need to finally be the parent you want to be (without going crazy in the process!)
What is iLu Circle like?
Circles last one hour and always start and end on time, making it easy for you to carve out time for one of the most important things in your life – your parenting.
Although the structure of each ILU Circle is the same (allowing you to hop in/out if you're late or need to leave early), each circle is different because each time we all contribute our own unique knowledge and experience.
ILU Circle Format (all circles are facilitated by Jess Ryan):
– Circle opening
– Main meeting topic and topics put forward by the group
– Journaling
– Sharing
– Opportunity to be coached on specific challenges
– Circle Closing
Again, iLu Circle is for any parent who wants support. You'll never be forced to share. If you want to come and just listen, you're more than welcome to do so!
NOTE: I realize childcare can be hard to find and expensive. However, given that this is a time for parents to spend away from their children and have meaningful conversation, please don't bring children to the circle older than breastfeeding/worn babies. Thank you!
Current Local iLu Circles
Mondays at Fayetteville Library, 300 Orchard St, Fayetteville, NY 13066
Free of charge.
March
Every Monday in March 12-1
April
M 4/3 1:30-2:30
M 4/10 12-1
M 4/17 School Break, no circle
M 4/24 12-1
May
M 5/1 12-1
M 5/8 12-1
M 5/15 12-1
M 5/22 12:30-1:30
M 5/29 Memorial Day, no circle
Days/times very soon to come at the Dewitt Library.
Current Online iLu Circles
Enrollment is currently closed for online iLu Circles, but if you'd like to be the first to know when enrollment opens back up, enter your name and email below and click submit!
Questions? You can contact Jess here.